An exceptional journey to meet Louis XIV and Marie-Antoinette in one of the most beautiful palaces in the world.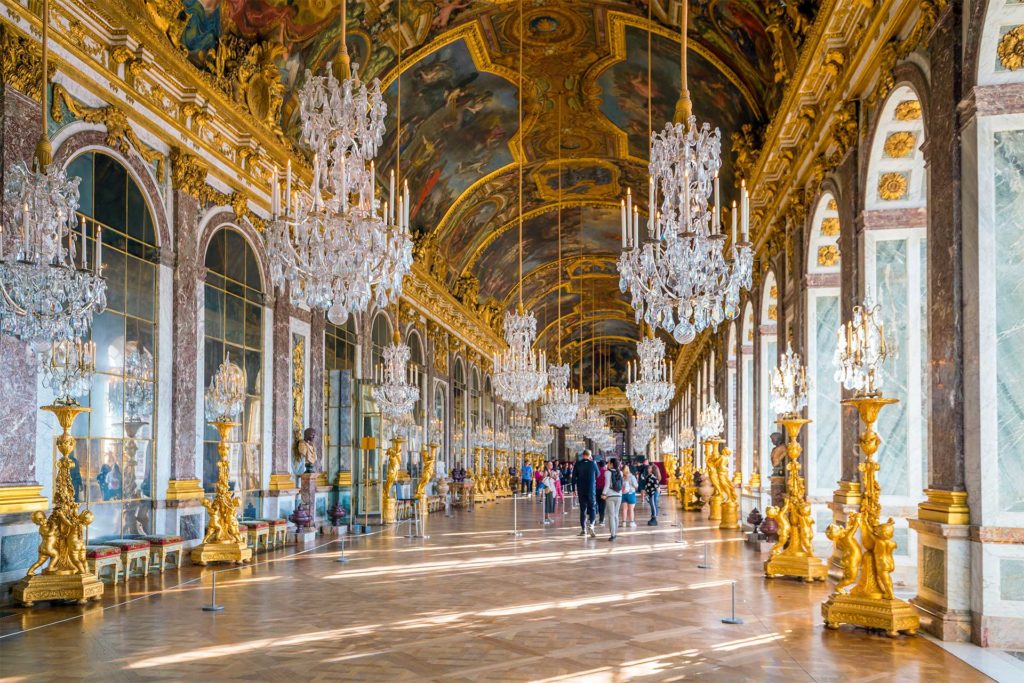 Located about 20 km from Paris, the city of Versailles is easily accessible by train or car from Paris.
To visit the Palace of Versailles, I recommend a guided tour of the entire estate for one day. Allow half a day to visit the inside of the palace and the gardens. Then an extra half day to visit the Domaine de Marie Antoinette in the afternoon. Thanks to the guided tour you will have priority access with a skip the line ticket to enter the Palace with a precise schedule and thus avoid the long queue of individual visitors.
We will then be able to discover the fascinating history of the last kings and queens of France, who lived in this palace built more than 350 years ago by Louis XIV.
The ideal length of the visit inside the castle is 2 hours. Time for us to browse through the Sate Apartments and tell you the little stories that happened in the Hall of Mirrors or the King's Chamber. Time also to tell you about Louis XVI and Marie-Antoinette and the history of the French Revolution which started in Versailles.
Then we will go for a walk in the gardens of Versailles, and discover this magnificent French garden, the most outstanding work of the gardener André Le Nôtre. From the Bassin de Latone to the Bassin d'Apollon, we will be able to admire the royal perspective and the Grand Canal and take advantage of the Musical fountain Show to discover ponds and fountains hidden in the green groves (according to schedule).
If you have chosen the option, we will continue our visit in the afternoon, with a walk in the park and the discovery of the Domaine de Marie-Antoinette with the Petit Trianon and the Queen's Hamlet.
If you want to visit the Château de Versailles with children, I propose a visit of the Palace with a timetable and small games as well as a bike ride in the park of the Palace. It is also possible to replace the afternoon bike ride by the visit of the Farm of the Queen's Hamlet where kids enjoy having a walk in the middle of the sheep, donkeys and pigs.
Guided tour from € 280 (example price for 4 people)
Entrance ticket not included in the price of the tour
Meeting point directly in front of Versailles Palace main entrance gate, or possibility to organize transport to the meeting place, contact me
Opening hours: every day except Monday from 9am to 6pm
For more details do not hesitate to contact me