From Monet to Van Gogh, embark on a journey back in time and discover the most famous impressionist paintings.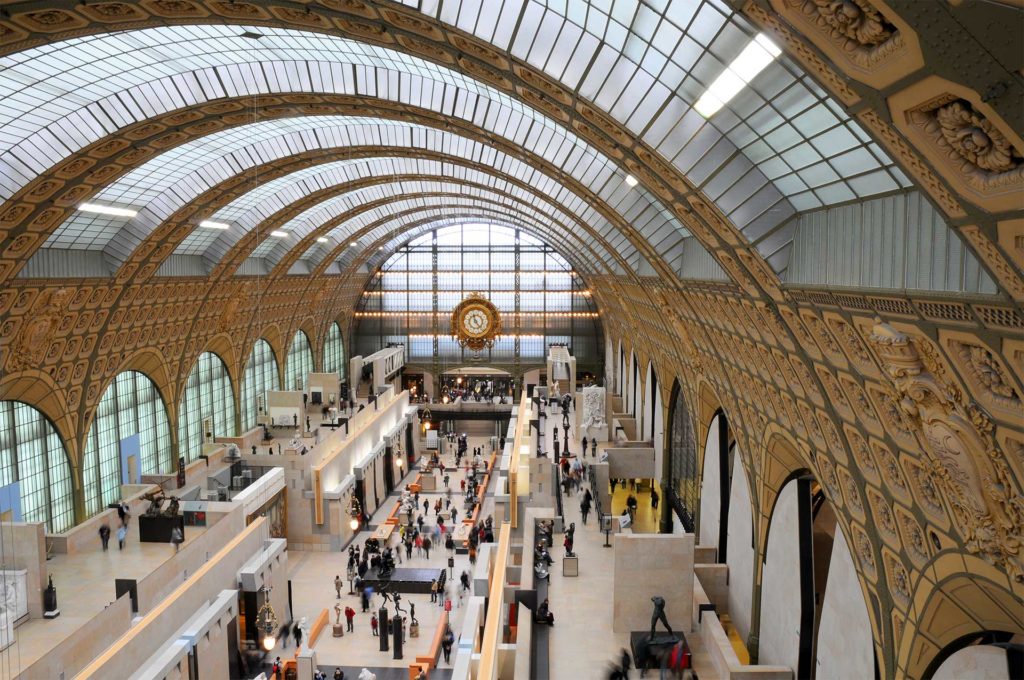 The Musée d'Orsay, on the banks of the Seine in the 7th arrondissement of Paris, is less than 15 minutes' walk from the Louvre Museum, opposite the Tuileries Gardens and a stone's throw from the Legion of Honour Museum. This museum, installed by President Valery Giscard d'Estaing in the former Orsay train station built for the 1900 Universal Exhibition, was inaugurated in 1986. It now houses one of the most spectacular collections of impressionist paintings in the world. But the Musée d'Orsay houses much more than that. Its permanent collections present all the art movements that evolved in the second half of the 19th century, between 1848 and 1914.
The duration of the guided tour that I propose is 2 hours, which will allow us to make a tour of the permanent painting collections and to discover the artistic currents that were born during this period. We will evoke Academism, the official painting popular under Napoleon III, but also the Barbizon School, the realist movement with Courbet and the scandals caused by Manet and his paintings Le Déjeuner sur l'herbe or L'Olympia. Then we will discover the great impressionist masterpieces of Monet with the Poppies or the Water Lilies, Renoir with the Bal au Moulin de la Galette or the Swing. We will continue with the post-impressionist currents and the works of Cézanne, of Van Gogh with his famous Starry Night or his Self-Portrait and of Gauguin with his misunderstood Red Dog in his painting Arearea.
For the temporary exhibitions I can offer you, depending on the current program, a specific guided tour of 1h30. To visit the Musée d'Orsay with children I propose a visit adapted to the age of your children with fun activities to help them understand the artistic revolution taking place at that time in Paris.
Guided tour from € 240 (example price for 4 people)
Entrance ticket for the museum or monument not included in the price of the visit
Meeting point directly in front of the Museum or possibility to organize transportation to the meeting place, contact me
Opening hours: every day except Monday from 9.30 am to 6 pm. Thursday evening until 9.45