The Musée de l'Orangerie Guided tour
Famous for Monet's Water Lilies, this small museum houses a remarkable collection of post-impressionist paintings by Renoir, Derain, Picasso, Modigliani and many others.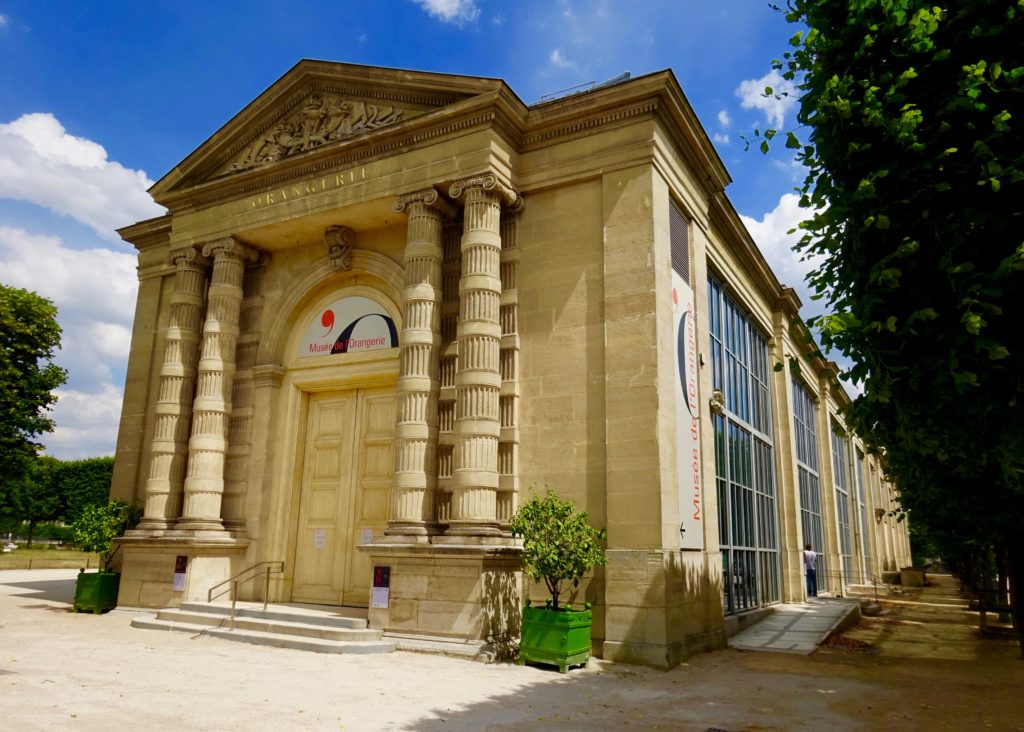 This small museum nestling in the heart of the Tuileries Gardens, a stone's throw from the Place de la Concorde and the Musée d'Orsay, is known for its extraordinary room exhibiting a series of Water Lilies by Claude Monet. These 8 canvases spread over two rooms offered by Claude Monet at the end of the Second World War, offer a unique experience that was not always appreciated by post-war visitors. Today recognized as the ultimate work of Claude Monet, many visitors flock to admire these masterpieces of Impressionism that inspired a whole generation of painters who claimed to be part of the abstract art movement.
Located in the former Orangery of the Jardin des Tuileries built in 1858, this small museum houses just below the Water Lilies another collection of paintings with an unusual and amusing history called the « Collection Walter Guillaume » which is also worth a visit.
This collection of 146 paintings was bequeathed by Domenica Walter Guillaume, an enigmatic and bewitching woman who started her life holding the cloakroom of a nightclub before marrying, one after the other, Paul Guillaume and Jean Walter, visionary collectors for their time. It is part of their collection of post-impressionist works of art that was bequeathed to the French State in 1959 and that I propose to discover during this guided tour of the Orangery Museum.
The best way to visit the Musée de l'Orangerie is to book my guided tour that will allow us to discover Claude Monet's Water Lilies and then after a short break to discover the many masterpieces by Renoir, Cézanne, Derain, Modigliani, Picasso, Matisse and Soutine and many others from the Walter Guillaume collection.
The ideal duration of the visit to the Orangery Museum is 1h30.
Guided tour from € 200 (example price for up to 4 people)
Entrance ticket for the museum or monument not included in the price of the visit
Meeting point in front of the museum entrance or possibility to organize transportation to the meeting place, contact me
Opening hours: every day except Tuesday from 9am to 6pm
For more details do not hesitate to contact me