Louvre Museum Guided tour
A two-hour visit to this ancestral palace of the kings of France where we will have fun discovering the masterpieces of the Louvre.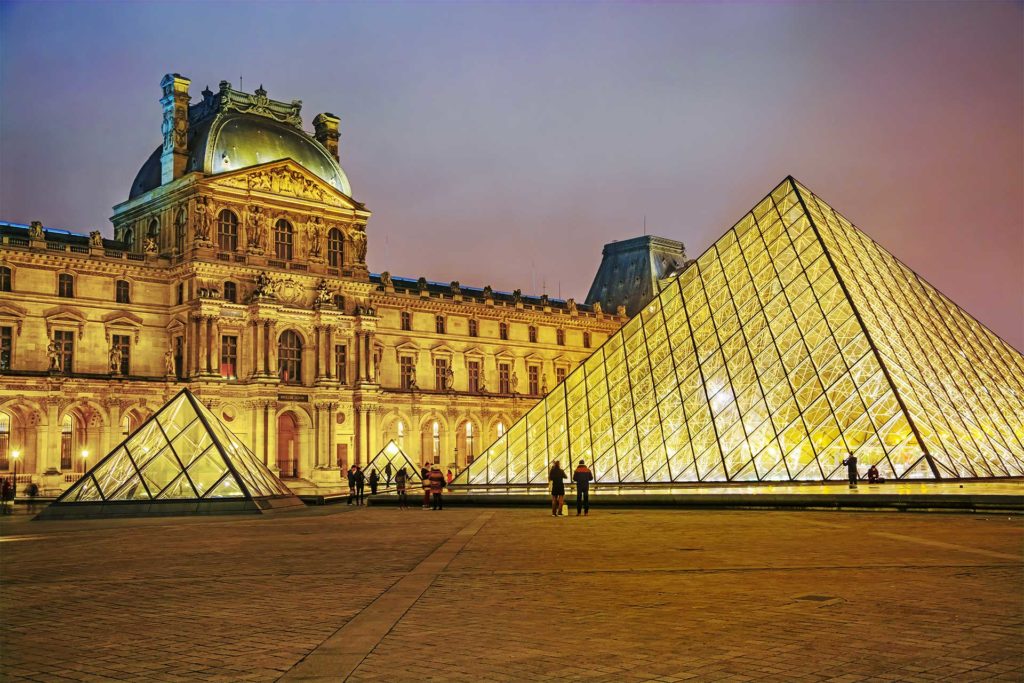 Located between the Palais Royal and the Tuileries gardens, the Louvre museum is a must for your visits to Paris.
Former Palace of the Kings of France, it was the first museum to open its collections to the public in 1797 and since then millions of visitors have had the chance to discover its permanent collections rich in masterpieces such as the Venus de Milo, the Victory of Samothrace, the Great Sphinx from Tanis, the Raft of the Medusa by Gericault, the Liberty Guiding the People by Eugène Delacroix and of course the unmistakable Mona Lisa by Leonardo da Vinci.
Sculptures, paintings, drawings, the Louvre museum presents a rich collection of more than 35,000 works of art.
It is therefore important to prepare your visit to the Louvre museum in advance to fully enjoy it. Opt for a guided tour that entitles you to an entry ticket with a precise schedule. The priority entrance to the museum is then easily via the Louvre Pyramid and will save you a long queue. Then choose a theme for your visit. The Louvre has 8 departments, covering a period from 3000 BC to 1841. Impossible to do everything in one visit.
That's why I offer thematic tours that will help you get the most out of your visit to the museum. If you don't want to miss out on any of the Louvre's treasures, a visit to the Great Masterpieces of the Louvre is for you. After recounting the incredible history of the Louvre, we will walk through the different areas of the museum in search of the unmissable treasures that have made the reputation of this prestigious museum, such as Leonardo da Vinci's Mona Lisa, Veronese's Wedding at Cana, or the Coronation of Napoleon by David. The ideal duration of a guided tour is 2 hours.
This duration can be adapted if there are children or people with reduced mobility. To visit the Louvre Museum with children, I propose a special family guided tour, adapted for children of all ages, thanks to playful supports and small games that allow our youngest visitors to remain captivated throughout the visit.
Guided tour from € 240

(example price for up to 4 people)

Entrance ticket for the museum not included in the price of the visit
Meeting spot directly in front of the museum or possibility to organize transport to the meeting place
Opening hours: Every day except Tuesday from 9am to 6pm. Wednesday and Friday until 9.45 pm
For more details do not hesitate to contact me