Visiting the Eiffel Tower
Let's discover by the little stories, the Eiffel Tower, the highest and most popular of Parisian monuments, from where we will have the most beautiful view of all Paris.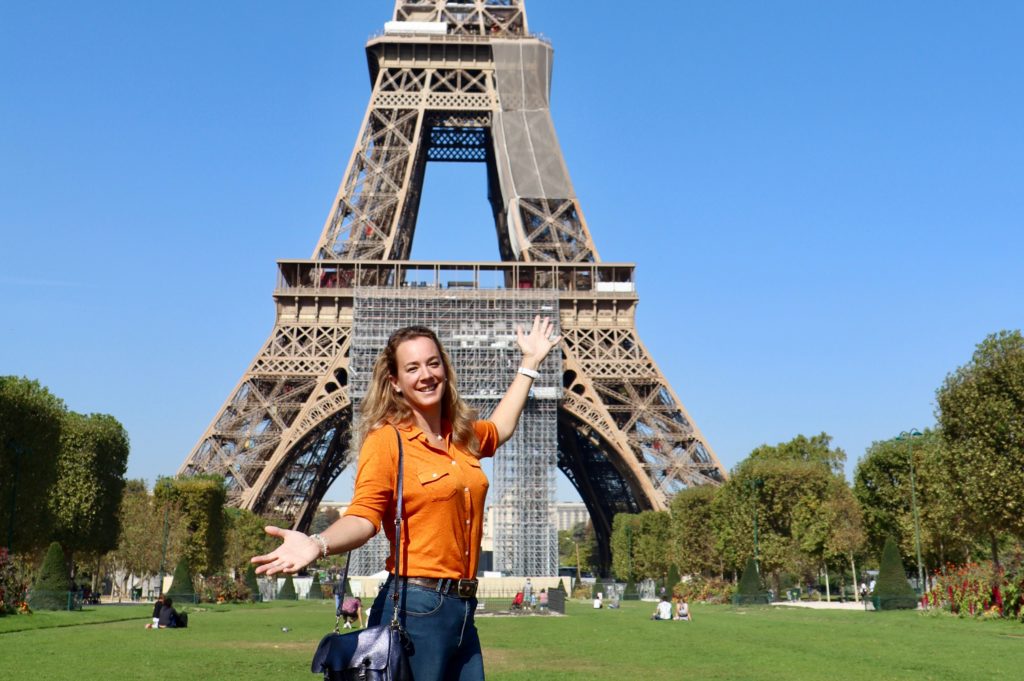 Located between the Champ de Mars and the river's banks, in the 15th district of Paris, the Eiffel Tower can be visited all year round. Built on the occasion of the Universal Exhibition of 1889, this 323-meter high iron tower is a true technical feat, proof of the genius of French engineers, as was Gustave Eiffel. Sometimes disparaged, often caricatured, the Eiffel Tower has become the monument not to be missed in the city of Paris. Every year it welcomes millions of visitors, all eager to climb to the top of the three accessible floors to enjoy the most beautiful panoramic view of Paris.
Even the long queues don't seem to discourage the ever-increasing number of tourists to visit the Iron Lady, as the Parisians affectionately call her. It is therefore strongly recommended to reserve your access tickets in advance to obtain a time slot for your visit that will allow us to have a reduced queue. Indeed, there is no longer any priority access to visit the Eiffel Tower. It is therefore important to choose your time slot according to the number of visitors in order to optimize your visit.
This is what I propose to you during my guided tour of the Eiffel Tower. Even if I don't want you to avoid queuing, which can be long in high tourist season, we can start discovering this flagship attraction of Paris from the foot of the tower. A perfect knowledge of the Eiffel Tower will allow me to guide you through the different floors of the tower and for the bravest of you who would like to avoid the lift queues, we can even take the stairs up to the second floor!
Access to the top floor, on the other hand, is only accessible by the elevators and promises you a breathtaking view of the City of Lights. We can then set off in search of the most beautiful monuments of Paris, such as the Invalides, the Military School, Notre-Dame de Paris, the Louvre Museum, La Concorde, the Arc de Triomphe, the Pompidou Centre and its multicoloured tubes or the Basilica of the Sacred Heart of Montmartre. And if it's time for a gastronomic break, the Jules Vernes restaurant, located on the second floor of the Tower, will be delighted to welcome you in one of the most beautiful settings in Paris.
This guided tour is ideal for families with children and can be followed by a cruise on the Seine if you feel like it.
Guided tour from 200 € (example price for up to 4 persons)
Entrance ticket not included in the price of the visit
Meeting directly on the spot or possibility to organize transport to the meeting place, contact me
Opening hours: every day from 10am to 9pm for access to the summit
For more details do not hesitate, contact me