Covered Passages of Paris Guided Tour
An unusual visit that will take us from the Palais Royal to the Grands Boulevards and will make us discover some of the most beautiful and oldest shopping galleries of Paris.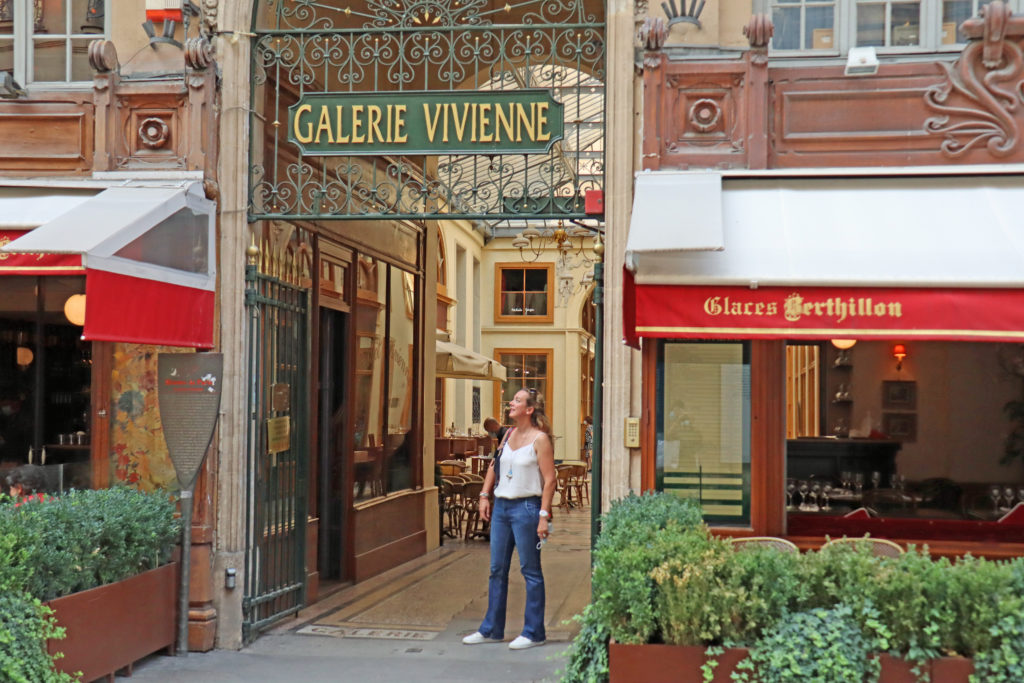 Located a stone's throw from the Louvre Museum and the rue de Rivoli, the Palais Royal is a well hidden treasure in the 1st district of Paris. I suggest to start our guided tour of the Covered Passages in the main courtyard of this former Palace built in the 17th century by Cardinal de Richelieu. The Palais Royal became a royal residence after Richelieu's death and was the Parisian residence of King Louis XIV during his youth. Given to his brother Philippe d'Orléans a few years later, the Palais Royal became a high place of celebration and debauchery in the 18th and 19th centuries. Today these buildings house the Ministry of Culture, the Constitutional Council and the Theatre of the Comédie Française.
We will have a stroll in its gardens, right next to the Buren columns and along the shopping galleries, which we will bring to life with anecdotes and little stories, sometimes quite crispy. Then we will join the Grands Boulevards by some of the most beautiful and preserved covered passages of the Parisian Right Bank. The real ancestors of our shopping galleries, these shopping malls were created during the French Revolution to allow pedestrians to shop away from rain and traffic and to move more easily from one district of Paris to another. Few of these passages have survived the transformation of the city in the 19th century and the birth of department stores such as Le Bon Marché, La Samaritaine or Galeries Lafayette.
Today preserved, some of those galleries have been able to survive. From the mosaics of the Galerie Vivienne, through the numerous stalls of the Passage des Panoramas, to the antique shops of the Galerie Jouffroy, we will walk around this central district of Paris to discover these well-hidden architectural treasures that only a trained eye will allow you to unearth.
Guided tour from €200 (example price for up to 4 people)
Meeting directly on the spot or possibility to organize transport to the meeting place, contact me
Hours: every day except Sunday from 10am to 6pm
For more details do not hesitate to contact me