Château du Clos Lucé Guided Tour
A stroll in the Loire Valley, not far from the royal Palace of Amboise, to discover the private
Château du Clos Lucé
, the last residence of Leonardo da Vinci.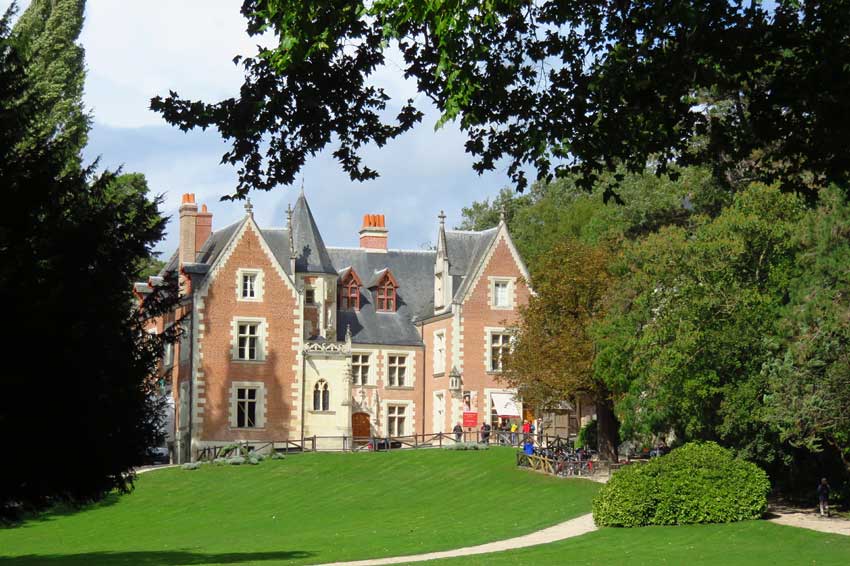 « Here you'll be free to think, dream and work ». It was with these words that King Francis I welcomed Leonardo da Vinci in the Loire Valley in 1516. It is at the Château du Clos Lucé that Leonardo da Vinci will spend his last years, not far from the King Francis, with whom he was linked by a deep friendship, based on respect and admiration.
This guided tour will make us leave Paris and discover, in the heart of the Loire Valley, the private Château du Clos Lucé and its special history linked to Leonardo da Vinci, a man whose birth did not predestined him to such an exceptional destiny.
Restored by the Saint Bris family since the 1950s, we will have the chance to discover a reconstruction of Leonardo's workshop and in the stunning garden, some of the most avant-garde inventions of this great military engineer. If you choose the option, we will continue our guided tour and visit the neighboring palace of Amboise, few steps from there, which according to legend was linked to the Clos Lucé by a secret tunnel, allowing the sovereign and Leonardo da Vinci to meet as they wished.
This is an unmissable visit for anyone who wants to get to know the genius of Leonardo da Vinci and enjoy an exceptional environment in the heart of the Touraine region.
Guided tour from € 450 (example price for up to 3 persons)
Entrance ticket for palaces not included in the price of the visit
Train + car or private car from Paris can be organized but is not included in the price of the tour
Opening hours: every day except Monday from 9am to 6pm
For more details do not hesitate to contact me