This guided tour will take us 75 km from Paris in the beautiful village of Giverny to discover the intimate world of Claude Monet, the unquestioned master of French Impressionism.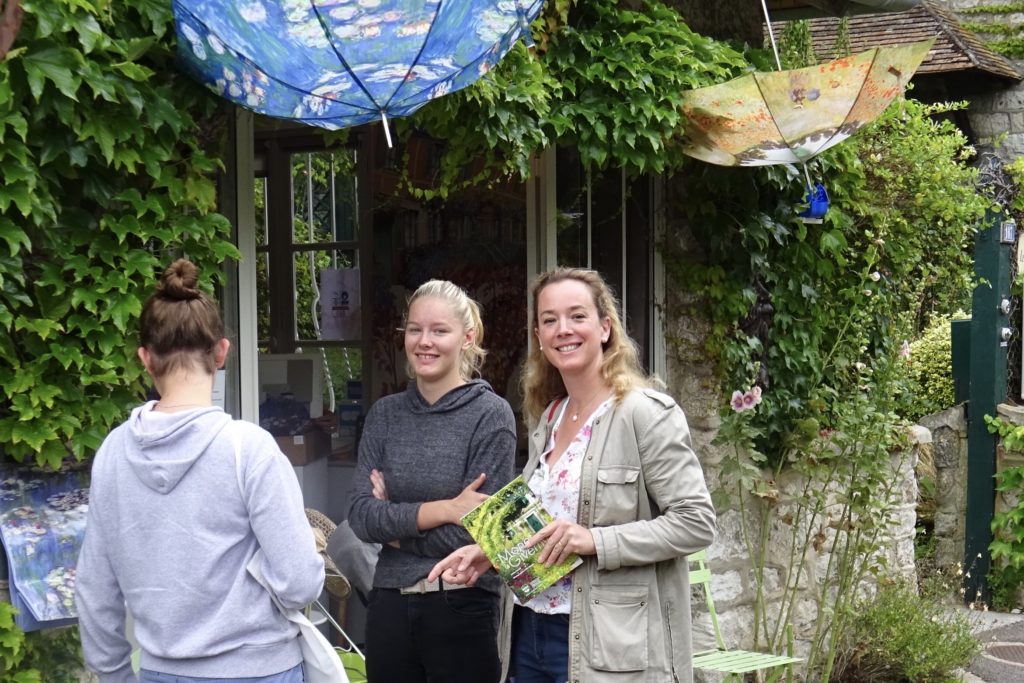 Who has never dreamt of diving into Claude Monet's famous Water Lilies? To walk on the the Japanese Bridge painted many times by the master, or to smell the roses' perfum from the garden of his house in Giverny?
I propose you to leave Paris for a private guided tour in Giverny to discover the familiar world of Claude Monet. Indeed, it is in a small village located at the confluence of the Epte river and the Seine river that Claude Monet settled in 1883, in a house that he discovered by chance during a walk. He settled there with his second wife Alice and their 8 children.
It is there, in Giverny, that for more than 40 years, passionate about gardening, he will set up a house in his own image and then, a first garden, the Clos Normand, where he will create huge flowerbeds of a single colour, in the manner of a painter's palette. A few years later he bought a piece of land at the end of his garden to create a Water Garden with a pond spanned by a bridge, which reflects the painter's interest in Japanese art. Fascinated by the play of light, he will plant water lilies in this pond and many trees around it. He will spend hours contemplating this Water Garden and trying to capture the reflections in the water of his pond to paint them. It was also there that he liked to receive many foreign guests but also his best friends among whom Georges Clemenceau was a prominent figure.
It is therefore a real encounter with the master of impressionism that I propose during this guided tour of Giverny, where we may have the chance to meet his crouching shadow at the bedside of one of his dazzling flowerbeds…An unmissable visit for lovers of impressionism not to be missed under any circumstances!
Guided tour from € 300 (example price for up to 3 persons)
Entrance ticket to the Claude Monet-Giverny Foundation not included in the price of the visit
Meeting directly on the spot or possibility to organize transport to the meeting place, contact me
Hours: every day from 10am to 6pm
For more details do not hesitate to contact me