In the footsteps of Van Gogh
A unique opportunity to discover the picturesque village of Auvers-sur-Oise, the last residence of Vincent Van Gogh, who inspired some of his most famous paintings.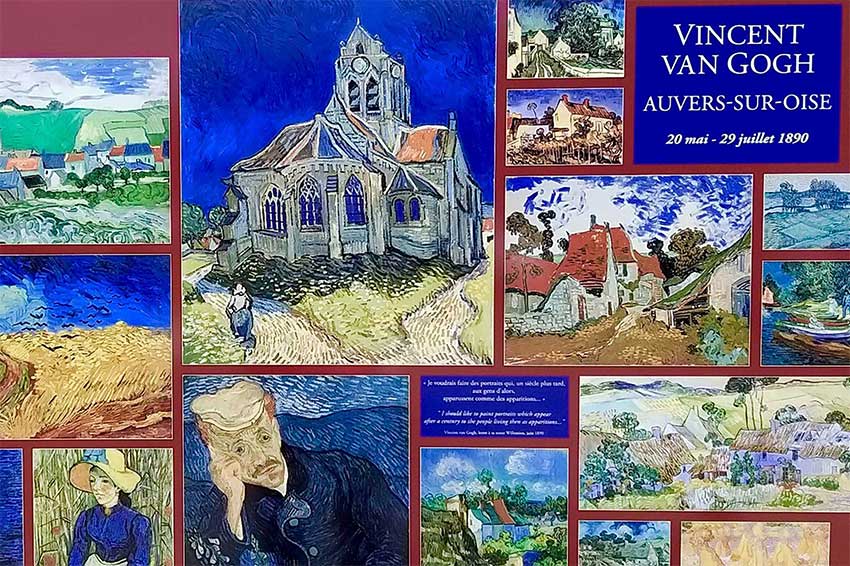 Only 30 km from Paris, the small village of Auvers-sur-Oise has kept all the charm that had seduced a number of artists, including Vincent Van Gogh, who came to settle there at the end of the 19th century. We will be able to reach Auvers-sur-Oise by train from Paris or by private car according to your preference. This guided tour will be an opportunity to discover a magnificent example of the French countryside only 1 hour from Paris.
Above all, this visit will allow us to follow the footsteps of Vincent Van Gogh and to find the places where, during the last 70 days of his short life, he set up his easel to immortalize some of the most beautiful views of this little corner of paradise.
From Dr. Gachet's house to the Ravoux hotel where he lived, we will wander through the narrow streets of this picturesque village on a walk that I am sure will delight everyone.
We will bring back to life this brilliant and often misunderstood artist who wanted to leave to posterity a brilliant painting with colors that have never been equaled.
We will also be able to push our walk a little further and go to the tombs of Vincent and Theo Van Gogh, and try to understand the mystery of these short lives entirely dedicated to art.
Guided tour from € 300 (example price for up to 3 persons)
Entrance ticket for museums or Auberge Ravoux not included in the price of the tour
Meeting directly on the spot or possibility to organize transport to the meeting place, contact me
Opening hours: every day except Monday from 9am to 6pm
For more details do not hesitate to contact me